haerae
I should've posted a few days ago, cuz quite a bit's gone down. :p
2011's starting off very well:
♦ I'm actively job searching
♦ I'm really enjoying Gwyn living here with me. She's my excuse for going everywhere. :p
♦ I get to hang out with Rachel on Thursdays (and some random nights)- to noraebang.
♦ I communicate with ahjusshis.
This year is the first of many that I've made friends with a man more than a decade my senior, without it being creepy and uncomfortable. Well I guess there's really only one. His name's Jaemin and he's the bartender at the noraebang we go to on Thursdays. He only works on Wednesdays and Thursdays, so that's when we've been going lately. He's told us it's pretty popular on the weekends, but I'm a little hesitant about going on those days since he won't be there. It's less awkward when he's there because he talks to us, and he's funny. I like him because he doesn't try anything with us. So far, he's a the impression of a sweet man whose only surprised that we know so much about Korea. And if he never liked us, he's doing a fine job acting like he enjoys our company. So in return, Gwyn and I'd like to bake something for him and the lady who cooks in the back. lol
The last Thursday we went, the one before the most recent, a group of peeps came in for a birthday party. After getting a room, they migrated to the front to use the free karaoke machine and drink and stuff. Long story short: bday girl's brother Sam was drunk and interested in us and asked for our numbers, ended up only wanting Rachel, before sending creepy desperate texts to Gwyn first, and ultimately sending even creepier texts AND FB messages to Rachel. He's convinced he loves her, lol.
Anyway, Jaemin already didn't like him because he was a Korean who couldn't write and read his own language. Because he was americanized. lol So when Rachel told him how creepy Sam ended up being, he said he'd beat the ssshhh--- out of him, call him motherfather(not in those words) and you know, kick his buns badly.
Side-note: Elderly people are precious <3 Most times.
Edit:
Wow, I got sidetracked. Could've been finished with this hours ago but I'm sitting in Amelie's and attractive people keep pouring in. Then I started listening to music and instantly wanted to edit the rap song me and Donny did. I may have ADD guys. :3
So um, now I'm gonna make this even shorter. On that same Thursday night, another OLDEROLDER ahjusshi started talking to us, and it was all fine and dandy talk until he got drunk. O_O Um, he was like, petting Gwyn and I, then he petted me more, and Gwyn saved me with a glanced at Jae who said something to the man politely in Korean and he magically backed off. He gets major points for that, yall.
Today, we met up with Rachel in Conchord Mills Mall to see Black Swan. Went for a showing at 1:15. It was VERY well done, but also very disturbing, dark, CREEPY. Some parts were pretty sexy, and others were painful to watch(for me). I was waiting for some bones to break.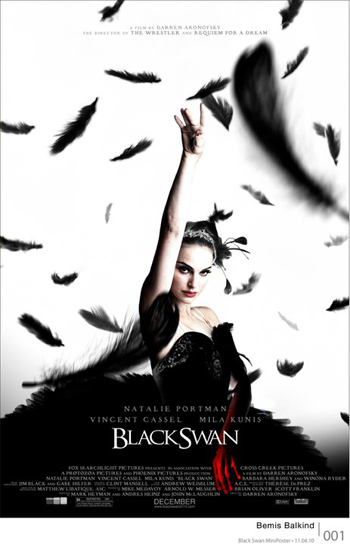 I hope it wins some awards. I think the leading actress did phenomenal *.* phenomenal. GUH. I felt all of her pain.
Yesterday, Gwyn and I made whoopies. Multi-colored heart shaped whoopie pies. Some were just made of white cake and vanilla buttercream, the others were chocolate with peanut butter buttercream. THOSE WERE BOSSIN.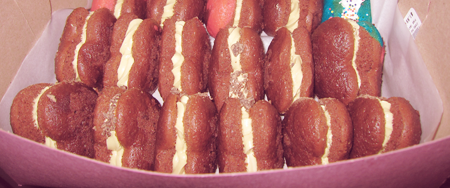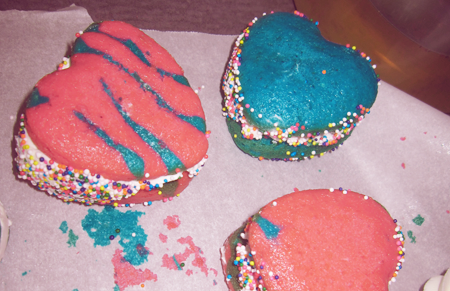 There's a cupcake competition coming up and I think I wanna sign up. If I'm allowed, I want to make two entries. One for appearance - the rainbow cupcakes, and one for taste - choc cupcakes w/ the pb icing. <3 Possibleh.
And that is all! Peacebeans!
be blessed.
- Raeven