haerae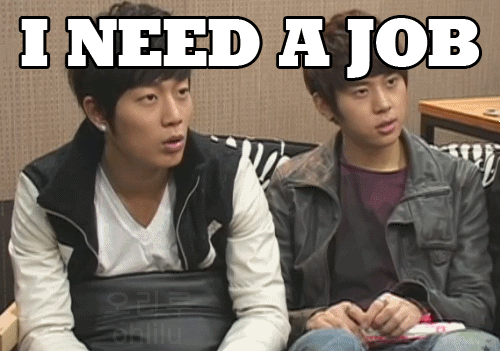 Ugh, that's all I can think right now. If someone would forget everyone and everything else for a moment and hire me PLEASE. Then I can finally feel financially stable and independent and all those jibz.
MY GOODNESS! I know you're hiring Harris Teeter, and you too Food Lion. Be considerate and train someone with no experience so she can GAIN experience. =___=
Looking for jobs are frustrating as heck, especially when the job's in your hands but the hiring managers working there are taking their good ol' time calling people for interviews. UGHUGHUGHUGH!!!!!
I hate calling to remind them. I'm not one to hound. *sigh*
:<
My midterm grades aren't where I want them either. hehe Two classes are B's, but the other two. . . >.> I need to start studying big time.
AND I NEED A JOB YOOOO.
Peace out for now. :)
- Raeven